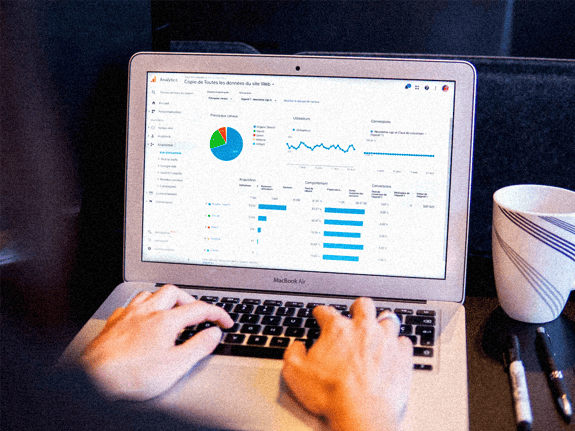 PROGRAMMATIC ADVERTISING
Programmatic advertising amplifies the online advertising landscape by automating the buying and selling of advertising placements.
ACCESS TO OVER 30 INDEXES
30,000
+
CUSTOMIZABLE AUDIENCE INTEGRATIONS
PROGRAMMATIC ADVERTISING
Programmatic advertising is the automated buying or selling of online advertising placements. By setting up such automation, transactions become more efficient and effective because they utilize data in order to make those decisions. By streamlining the process and consolidating your digital efforts, programmatic advertising allows you to put all your efforts on one platform and let it do most of the work. But you can't just set it and forget it, which is where the Glacier team can help monitor results and make adjustments as needed.
DIGITAL DISPLAY ADVERTISING
Display advertising, or ads, sometimes referred to as banner ads, is a form of PPC that in reality comes in a variety of sizes, not just banners. These ads appear on other websites relevant to your product or service. This is in contrast to search ads that appear on search engine results pages. On Google, display ads appear on sites within the Google Display Network. Such sites can include blogs, news sites, Gmail, YouTube, and more.
GEOFENCING AND
DEVICE ID TARGETING
A geofence is a virtual perimeter for a real-world geographic area. A geofence could be dynamically generated (as in a radius around a point location) or match a predefined set of boundaries (such as school zones or neighbourhood boundaries). Our clients typically see the most success when geofencing the same high schools they have an active presence in with high school ads, social media ads, and recruiters.
Additionally, Glacier is able to do device ID targeting—a location data service for higher education marketers and teams that matches the places you care about with the prospective students who visited them.
PLATFORM OVERVIEW
Glacier leverages a programmatic ad-buying platform that has been purpose-built for higher education marketers. This platform provides Glacier with the ability to hyper-target niche audiences without wasting precious ad dollars, maximizing reach for your institution.
SIZE AND
SCALE
Access to over 30 of the top Ad Exchanges including Google, AppNexus, Index Exchange, Pubmatic, OpenX, AOL, Rubicon, Sharethrough, and Pulsepoint
30k+ audience integrations based on search, social, memberships, locations, surveys, online and offline purchase history, and more
TARGET ANY
FORMAT
Reach audiences across display, native, mobile, tablet, video, audio, ConnectedTV, and more — achieve market share efficiently by using multiple creative formats across devices
CAMPAIGN
SAFEGUARDS
Integrations with comScore, Peer39, DoubleVerify, Moat, and Grapeshot provide peace of mind against fraud, bots, unsafe content, fake news, unverified apps, and low viewable content
FREQUENTLY ASKED QUESTIONS
How does everything get measured? What reporting do you provide?
We provide a live campaign dashboard so that you can see which ads, demographics, and locations are performing best. Key metrics to keep in mind include impressions, clicks, website visits, and additional site visits after ad exposure.
How do I know my brand is protected?
Glacier Digital leverages integrations with comScore, Peer39, DoubleVerify, Moat, and Grapeshot to provide peace of mind against fraud, bots, unsafe content, fake news, unverified apps, and low-viewable content.
We already do it ourselves and/or have an agency, why would we shift to you?
Glacier only works with higher education institutions and specializes in reaching the high school student audience, parents, and non-traditional students. As a result, we have run more higher education campaigns than anyone else. This, paired with our programmatic advertising platform, allows us to achieve greater results for your institution.
What media formats are available through your platform?
Glacier has a wide range of media opportunities available through our programmatic platform. Some formats included are static display ads, GIF ads, video ads, native ads, and audio ads.
These ads are delivered across a wide range of outlets, including websites, mobile applications, Spotify, Pandora, over-the-top television, and much more.
CASE STUDIES AND RESOURCES