EACH GLACIER PRODUCT, WHETHER A SCREEN OR VINYL AD, IS VIEWED 3.5 TIMES PER DAY BY EACH STUDENT
1,000
+
HIGH SCHOOL PARTNERS IN CANADA AND THE USA
VINYL ADS
Glacier's vinyl ads are not only visually striking, but they also make a bold statement on any wall!
Measuring at 3 feet by 4 feet, our vinyl ads demand attention and leave a lasting impression. To maximize the reach and impact of our vinyl ads, we carefully select strategic locations that guarantee the highest amount of foot traffic. By placing our ads in these high-traffic areas, we ensure that they receive maximum exposure, generating the highest volume of impressions possible to captivate your audience.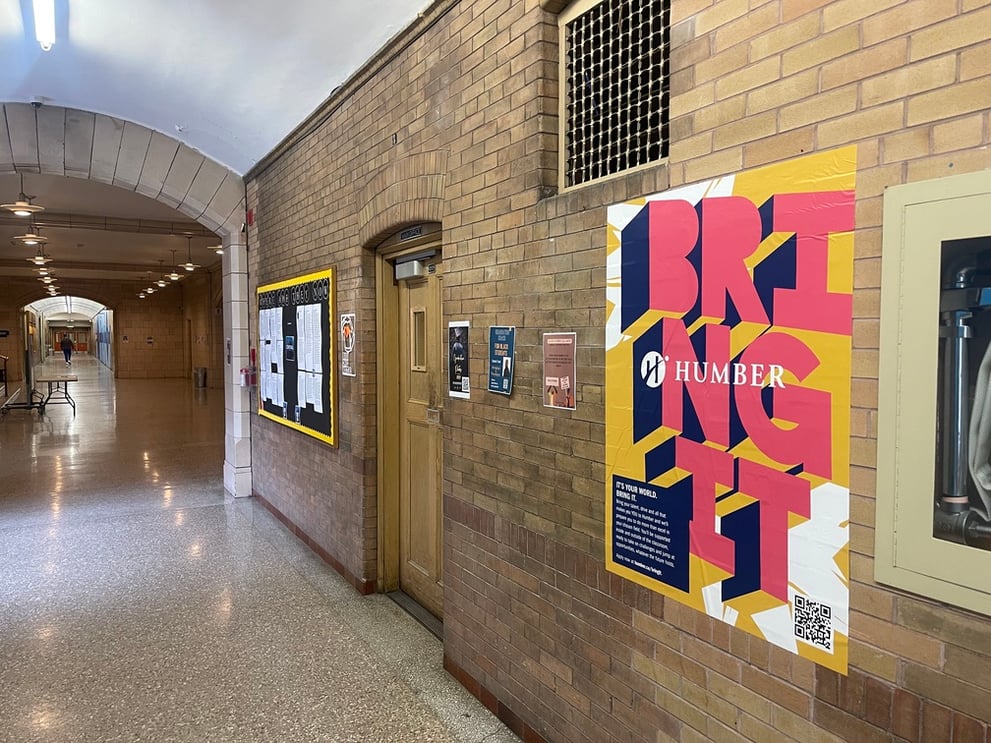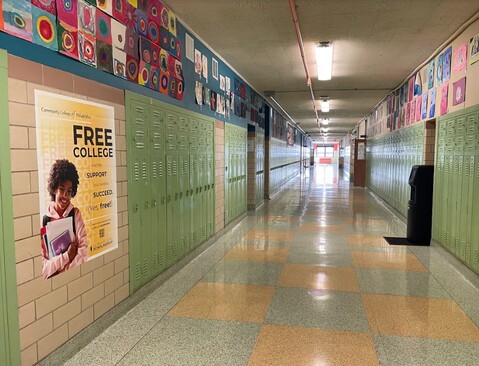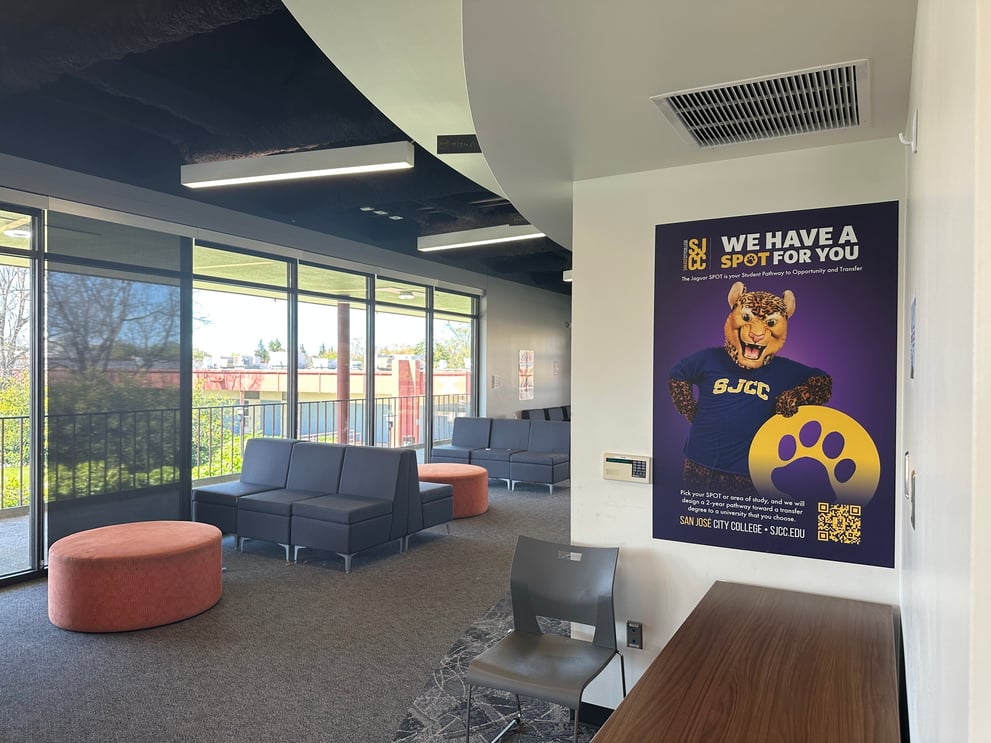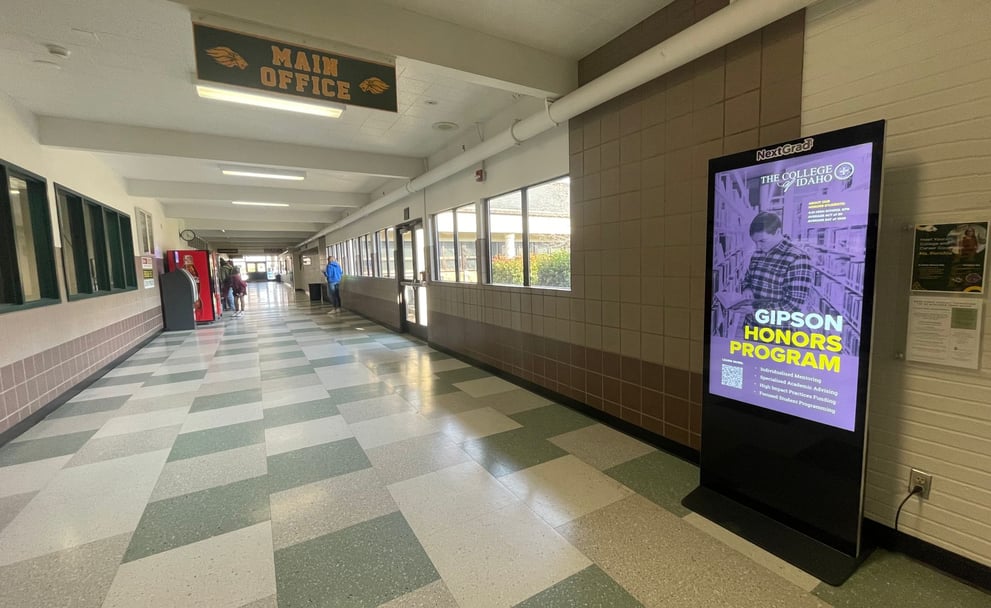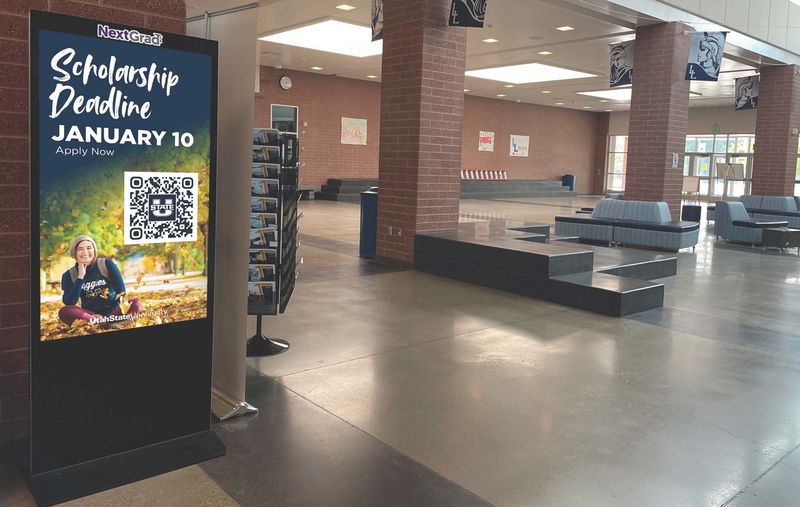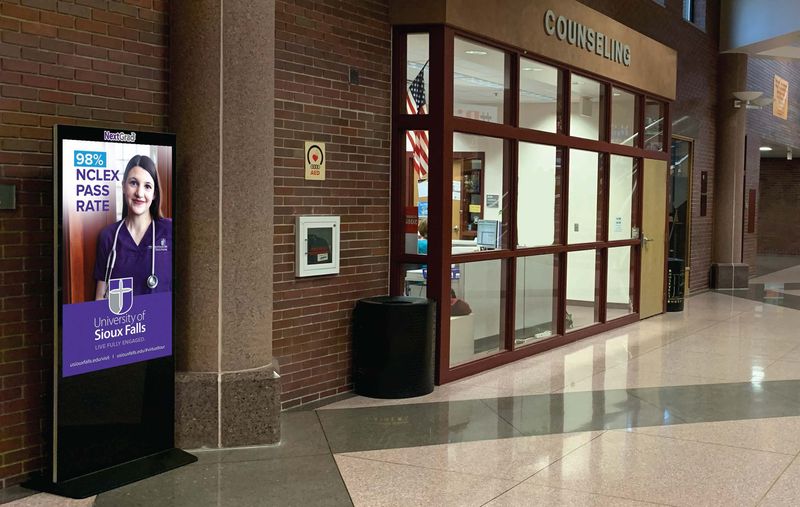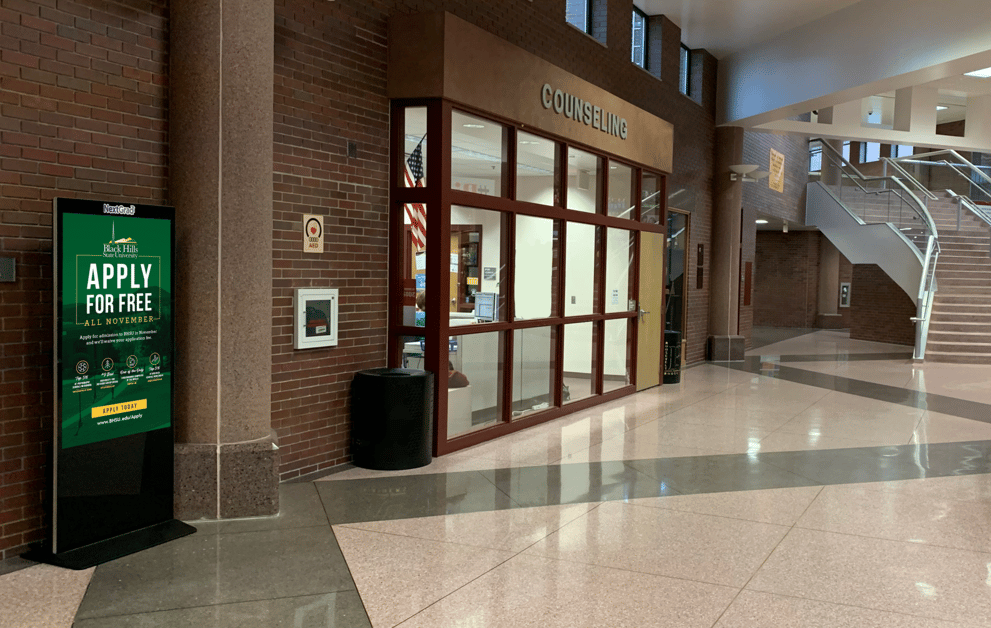 DIGITAL SCREENS
Glacier offers you the opportunity to flaunt your ads on digital screens strategically placed in high schools. These screens rotate a variety of higher education ads every 15 seconds, grabbing the attention of students.
With our team of technical geniuses, we ensure there are minimal issues in getting your ad content on these screens. We remotely update the content as needed. We also guarantee prime visibility for your ad placements, maximizing their impact and reach.
Glacier works directly with your institution to identify top-priority high schools. We only place ads in the schools you want to be in. With a network expanding from coast to coast, Glacier can access over 80% of high schools across Canada and the US.
All advertisements are placed in high-traffic locations within the high schools. The primary locations are cafeterias, central hallways, entrances, and exits.
Daily Student Impressions
No other form of out-of-home advertising can guarantee daily impressions directly among your target audience. According to our search, a student walks by a Glacier product, whether it's a screen or a vinyl ad, 3.5 times per day.
Students trust messages approved by their high school. By placing your advertisement on the walls of feeder high schools, students naturally build a stronger relationship with your brand.
FREQUENTLY ASKED QUESTIONS
Do you have access to my recruitment high schools?
Yes! We have over 1,000 active partner high schools, and that number is growing every day. If your target schools are not in our network, we have an 80% onboarding rate for new partner high schools.
WHERE DOES THIS WORK IN MY MARKETING MIX?
High school advertising boosts your brand awareness! Glacier always recommends layering on additional media tactics, such as digital display geofencing, in order to drive the best results.
HOW MUCH DOES A HIGH SCHOOL ADVERTISING CAMPAIGN COST?
This depends on your needs, the number of desired high schools, and the time in the market. To learn more,
please contact our team.
Do you provide us with reports?
Yes. Glacier will provide you with an install confirmation report at the start of the campaign, showcasing panoramic images of all installed ads.
At the end of the campaign, Glacier will provide a detailed post-campaign report highlighting impressions, time-in-market, and future recommendations.
CASE STUDIES AND RESOURCES
A collection of case studies, campaigns and resources related to our High School Ad Network.