2,500
+
HIGH SCHOOL PARTNERS
158
MILLION IMPRESSIONS DELIVERED IN 2021
2,000
+
ADVERTISEMENTS INSTALLED ANNUALLY
TARGETED OUT-OF-HOME SOLUTIONS FOR YOUTH ADVERTISING
Glacier has the unique ability to place your institution's messages directly into high traffic areas in high schools across North America. We do this by using our massive high-definition wall murals and professional install team.
1
Your Target High School
Glacier works directly with your institution to identify top-priority high schools. We only place ads in the schools YOU want to be in. With a network expanding from coast to coast, Glacier can access over 75% of high schools across Canada and the USA.
2
High Traffic Locations
All advertisements are placed in high-traffic locations within the high schools. The primary locations are cafeterias, central hallways, entrances, and exits. We ensure every placement passes our "Perfect Install Guidelines". You don't pay us until you are 100% satisfied with every placement.
3
Daily Student Impressions
No other form of out-of-home advertising can guarantee daily impressions directly among your target audience.
4
Stronger Relationships
Students trust messages approved by their high school. By placing your advertisement on the walls of feeder high schools, students naturally build a stronger relationship with your brand.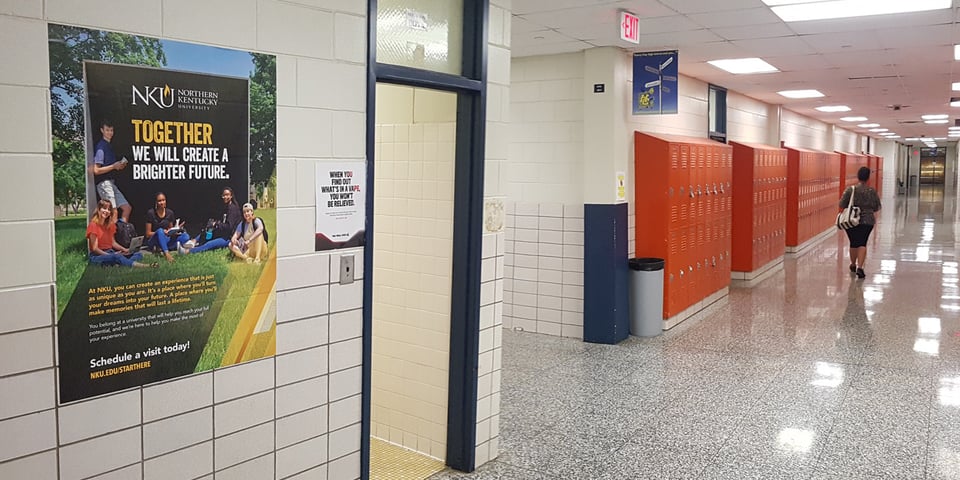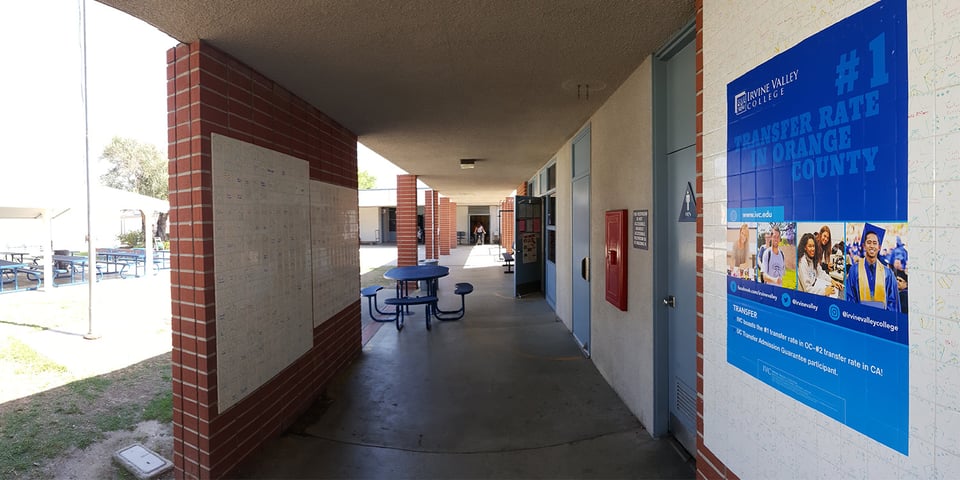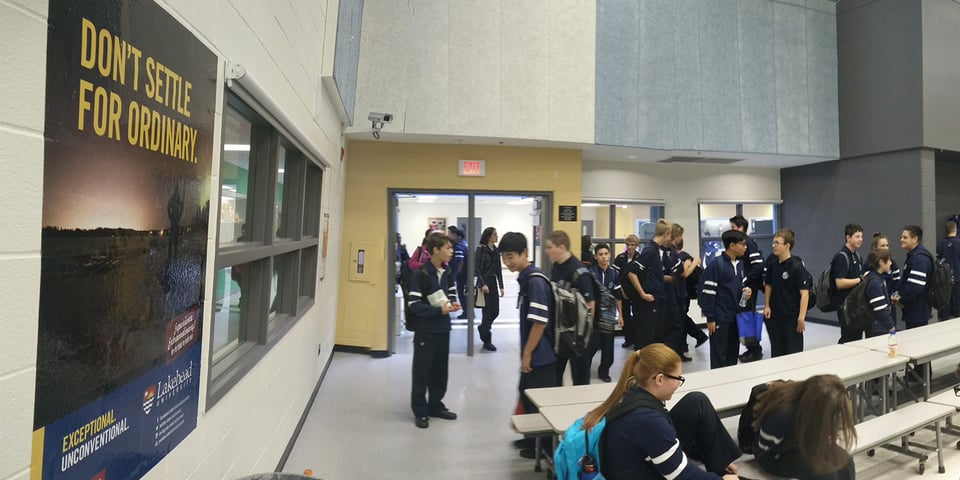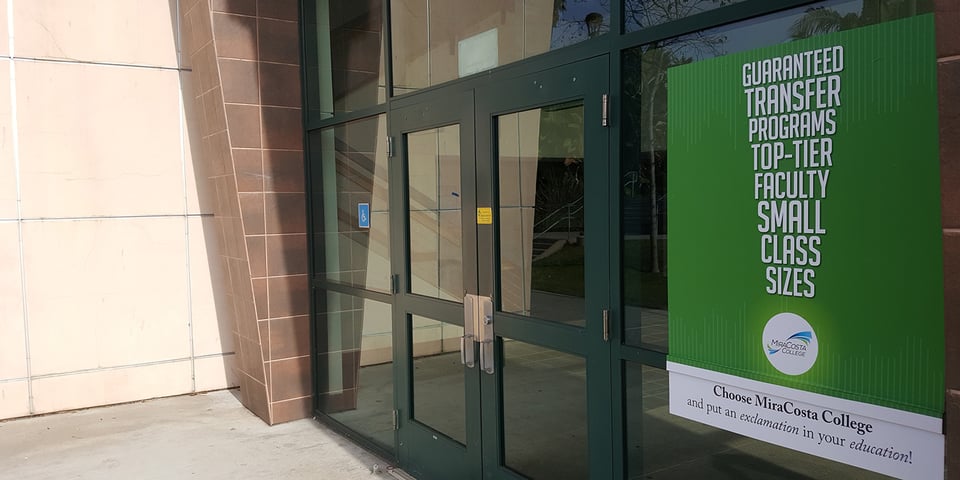 CASE STUDIES AND RESOURCES
A collection of case studies, campaigns and resources related to our High School Ad Network.
CURIOUS TO LEARN MORE ABOUT HIGH SCHOOL ADVERTISING?
Reach out and somebody on our team will contact you to answer any questions!
FREQUENTLY ASKED QUESTIONS
Do you have access to my recruitment high schools?
Yes! We have over 2500 partner high schools and that number is growing every day. If your target schools are not in our network, we have an 85% onboarding rate for new partner high schools.
We understand that every institution has different campaign goals and understand each campaign requires a certain level of customization.
Where are the advertisements placed?
Ads are ONLY placed in high traffic locations, which included, intersecting hallways, common areas, and ultimately high visibility areas.
WHERE DOES THIS WORK IN MY OVERALL PLAN?
Brand awareness. Glacier always recommends layering on additional media tactics, such as digital display geo-fencing, in order to drive the best results.
How big are the ads?
The advertisements measure four feet tall by three feet wide.
HOW MUCH DOES A HIGH SCHOOL ADVERTISING CAMPAIGN COST?
This depends on your needs, the number of desired high schools, and time in market. The most common campaigns launch in the fall and run until the end of the school year with an artwork refresh partway through. We work with small community colleges and large universities, and as a result, the campaign cost can vary greatly.
Do you provide us with reports?
Yes. Glacier will provide you with an install confirmation report at the start of the campaign, showcasing panoramic images of all installed ads.
At the end of the campaign, Glacier will provide a detailed post-campaign report highlighting impressions, time-in-market and future recommendations.
MEDIA SOLUTIONS THAT WORK BETTER TOGETHER
Top of Funnel
Middle of Funnel
Bottom of Funnel
Brand Awareness - attract new audiences and drive traffic.
Murals are placed directly inside key recruitment high schools.
Geo-fence and set device ID parameters around important locations such as high schools and eliminate wasteful ad spend with highly relevant ads.
Reach your target audience on the digital platforms they engage with most.
Engagement - nurture prospects and build understanding.
Remarket and retarget interested prospects across the internet with a multi-platform digital media strategy.
Reach your target audience on the digital platforms they engage with most.
Convert - prospects take action.
Remarket and retarget interested prospects with a pointed call-to-action to drive conversions.
Reach your target audience on the digital platforms they engage with most.