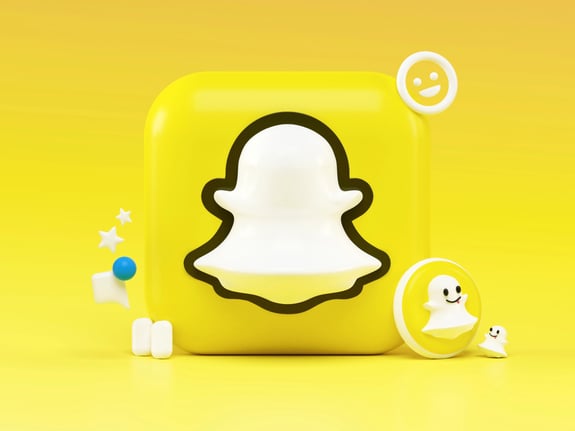 A LEADING SNAPCHAT YOUTH ADVERTISING AGENCY
Take a shot on us with Snapchat advertising for your institution.
WHY SNAPCHAT?
Social media has changed the way youth receive and engage with marketing. With attention spans lessening due to a multitude of fast and an overwhelming amount of information at their fingertips, it becomes a race to grab attention. Snapchat advertising makes the most out of young people's subconscious desire to receive information quickly and efficiently.
BENEFITS OF ADVERTISING ON SNAPCHAT:
Capturing the attention of youth
Building brand awareness
Effective and immersive advertising opportunities
Stats at your fingertips
Measure and optimize with Snapchat's pixel system
Reach youth on one of their most used social media platform.
CHECK OUT HOW WE CAN USE
SNAPCHAT TO HELP YOU
Here are some of Snapchat's advertising features that you can use to your full advantage.
ADVANCED TARGETING
With Snapchat's targeting functions, you can refine the type of audience you want, based on location, demographics, interest, and to specific devices.
PERSONALIZED CAMPAIGN SETUP
Snapchat Ads Manager allows you to create ads, launch campaigns, monitor performance, and optimize towards your goals all in one place.
IMMERSIVE AD FORMAT
Snapchat Ads are full-screen, immersive and engaging ads that inspire action and drive results.
OPTIMIZE WITH SNAP PIXEL
The Snap Pixel allows you to measure campaign impact, optimize your campaigns, and build retargeting audiences to make the most of your advertising budget.
CUSTOMIZABLE BIDDING STRATEGY
Utilize your choice of Goal-based Bidding or Automated Bidding Strategies that will work best with your campaign goals.
AUDIENCE INSIGHTS
Learn more about your target audience on Snapchat so you can create relevant content and surface additional targetable segments to grow your reach.
Campaign Process
SIX STEPS TO YOUR SUCCESS
At Glacier, we offer the best advertising services and strategies that are specifically designed to help your institution. Let us help you create the perfect campaign strategy to help you reach your campaign goals.
STEP 1

NEEDS ANALYSIS CALL

Glacier performs an in-depth needs analysis call with your team to uncover the specific goals and challenges you are currently facing.

STEP 2

PROPOSAL DEVELOPMENT

Based on the information gathered. Glacier will build a custom-tailored advertising strategy for your institution. This proposal will include a strategic breakdown of timelines, target market, tactics, and pricing.

STEP 3

CONTENT DEVELOPMENT

After the proposal has been approved, the next step is content development. Glacier has the in-house capacity to build your creative, or you can handle it in-house.

STEP 4

CAMPAIGN LAUNCH

Upon approval of the campaign creative, the campaign is ready for launch. Glacier will cover all elements of taking your campaign live. This includes the production and installation of high school ads and digital campaign setup.

STEP 5

DATA ANALYSIS

The key to any successful media campaign is optimizations. Glacier provides ongoing reporting and optimizations to ensure your precious media dollars are being maximized.

STEP 6

CAMPAIGN CONCLUSION

At the end of your campaign, we will provide the metrics and results to your ad performances and provide any recommendations for improvements (if needed) for any future campaigns.