CONNECTING YOU(TH) TO THE FUTURE
We're a full-service youth marketing agency connecting youth to a better, brighter future.
Our Story
ABOUT US
Glacier is leading the youth marketing industry into the future. With our cutting-edge technology, superior customer service, and, at our heart, a desire to build the most resilient generation, we can meet people wherever they are and take them wherever they want to go.
Our passionate, bold team knows how to be responsive - we adapt quickly to our ever-evolving world and market. Youth and educational marketing teams face enormous pressure that other industries don't. In fact, 47% of youth do not feel well-represented in marketing.
We know how to reach and engage with them.
By promoting positive, strong messages about higher education, mental resilience, and health and wellness, we can build a generation of leaders who are confident, happy, and informed.
Together, we can challenge the status quo and be a vessel for important messaging that leads to change.
At Glacier, we're connecting you(th) to the future.
What We Do
WE'RE HERE FOR YOU(TH)
CUTTING EDGE APPROACH

In this industry, making a connection means having to think a little bit differently. It means having a commitment to growth and a promise to stay aware and relevant. We innovate and pivot to achieve a deeper and stronger foundation of knowledge and expertise so we can get your vision out there.
Core Values
WHAT GUIDES GLACIER FORWARD
Whether it's the growth of ourselves, the organization, our clients, or ping pong skills, we believe in improving ourselves. Every. Single. Day.
We constantly strive to do the right thing, whether it be for our clients, our team members, our partners, or our community.
We approach challenges and problems with passion and perseverance until we find the right solution.
We believe life is too short to not have fun every day.


Youth Health and Wellness
CREATING RESILIENT FUTURE GENERATIONS
The future depends on the health and well-being of the present. Easier said than done.
74% of youth feel overwhelmed by the transition into adulthood.
Work with us to make positive change by engaging with the people who need to hear your message.
Youth Careers & Employment
INFORMING AND INSPIRING THE FUTURE WORKFORCE
Finding strong candidates is a challenge every recruiter faces, and connecting with youth can be especially difficult.
Today's youth are more diverse than ever before, with 41% identifying as a visible minority.
We can help you dive into this mosaic of an audience, communicating with them in a way that will resonate.
Youth Education
BROADENING HORIZONS
The role of education has never been more important for youth.
More and more young people are seeking out post-secondary and higher education. In the last 20 years, the number of people with post-secondary qualifications has increased by 14%.
Team up with Glacier to continue to open doors for youth and promote enrolment and participation.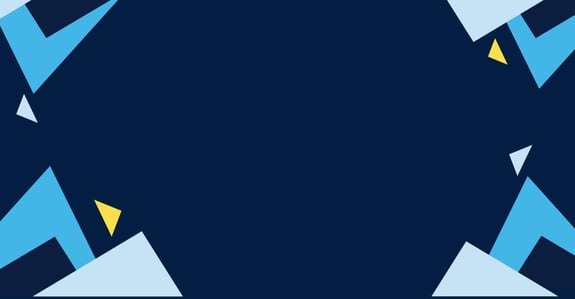 WHAT OUR CLIENTS ARE SAYING
"I've seen an increase in engagement with our website and an increase in the number of leads. After working with Glacier, our growth rate went from -2.7 YOY to +112.8 YOY in May. This didn't happen overnight, but as soon as we started the campaign I saw a steady increase in the number of leads, and growth rate went from negative to positive to triple digits in a few months."
"As a district that encourages higher education and future career success for our learners, we have worked with Glacier Communications since 2014 to display information on post-secondary institutions in our schools. The Glacier Communications team collaborates with our Career Education Department to ensure each piece displayed raises awareness and fosters discussion about a range of post-secondary options. Surrey Schools works continuously with organizations like Glacier Communications to provide information on opportunities to our learners."
"I had the privilege of working with Glacier on our 2020 Admissions Marketing Campaign. It was the first initiative of its kind for our school. With a small budget I was not sure I would be able to find a vendor with expertise to help us develop a plan. After talking with several other agencies, I knew, based on Matt Diteljan's thought-leadership that we were in the right hands. Over the course of 10 weeks Glacier executed a flawless campaign."
Services
OVERVIEW
Take advantage of our scope of capabilities—all of which we cater specifically to you!


DIGITAL
As a team of native digital users, we're uniquely positioned to leverage any/all digital mediums and tools effectively, including social media, search, in-app, geofencing ads, and more.


HIGH SCHOOL MURALS
Visibility matters! We've helped multiple clients across North America create campaigns that center around placing eye-catching signage in the most relevant locations.


SOCIAL MEDIA
Getting in front of your audience requires strategic thinking. We have deep experience leveraging the latest social media platforms to reach today's youth.
Results that make an impact
OUR EXPERTISE AND INNOVATION WORKS - IT'S PROVEN
OCAD University: 25% increase in event attendance
Portage College: 11,800 unique video views
Douglas College: 51% ad recall with target audience
College of Charleston: 2,700,000 campaign impressions
Bishop's University: 23% increase in applications


Our Approach
SOLUTIONS THAT WORK BETTER TOGETHER
Your challenges and your goals are different than everyone else's. We get that. That's why we create holistic campaigns that are customized just for you. Real benefits and real results are seen when multiple tactics and channels work together—we can do that for you.
Social Giving
PHILANTHROPY
Connecting with communities means sharing and giving back. Each year, we donate 10% of our profits to organizations, charities, and students. To date, we've donated nearly $1,000,000.
This is your opportunity
GLACIER KNOWS HOW TO HELP YOU REACH YOUR AUDIENCE
Who is your audience? Where are they now? Where are they going? What do you want them to know/do?
We have experience working closely with marketing teams or personnel from educational institutions, government organizations, and groups of all types and sizes.
Leverage our strategic tactics, impressive knowledge base, innovative thinking, and multi-faceted campaigns to get your brand and your message directly in front of the right people.